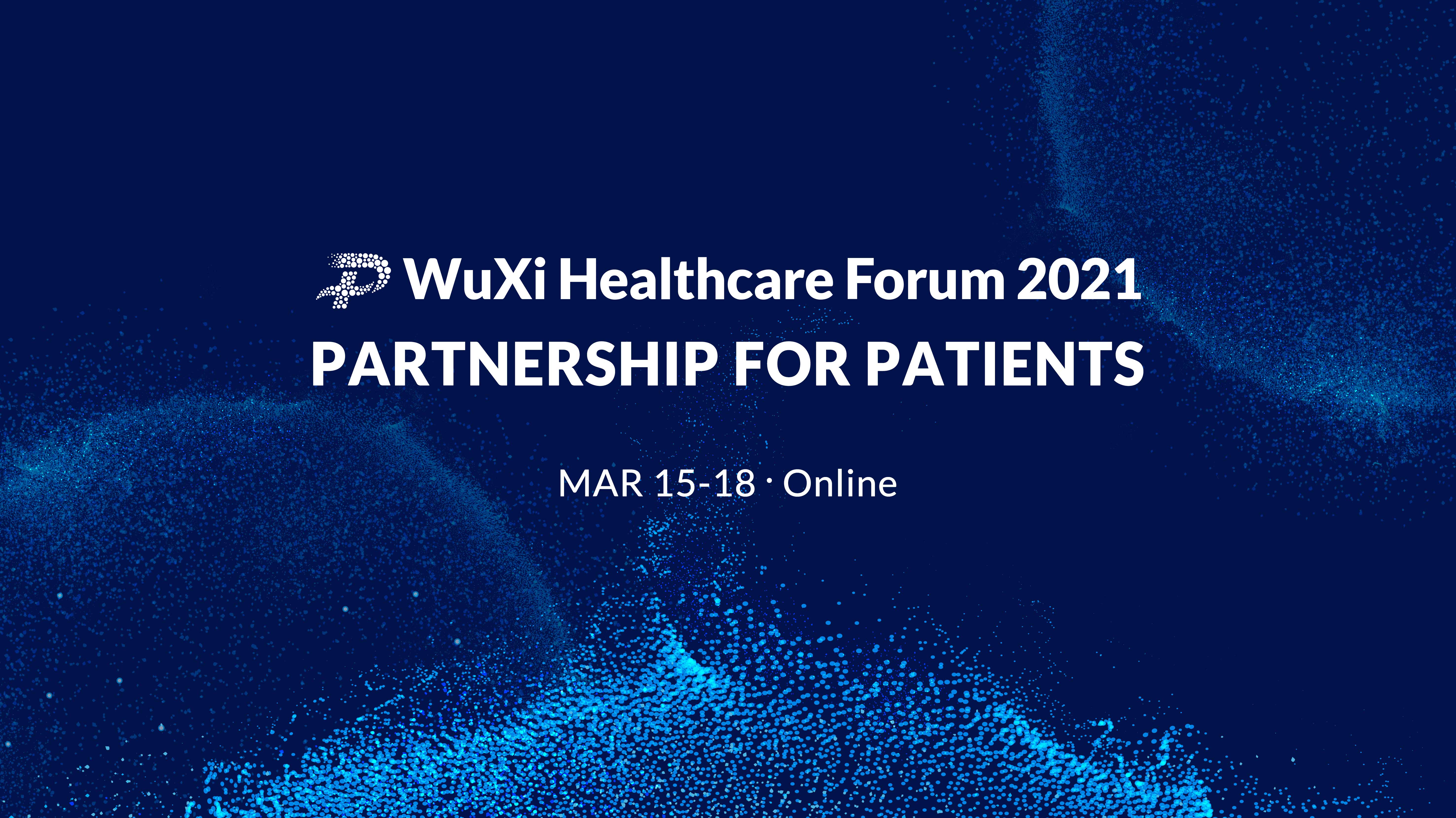 Dear Colleagues and Friends,
We are pleased to invite you to join us for WuXi Healthcare Forum 2021, which will take place virtually March 15-18, 2021. This complimentary event, titled "Partnership for Patients," will bring together 6,000+ colleagues from around the world who are working to address global healthcare challenges with global solutions.
The forum will delve into many timely topics through a variety of mediums to include plenary sessions, satellite forums hosted by partners, 200 CEO roundtables, and features 8 regional innovation tracks from UK, Germany, Switzerland, Ireland, Japan, Korea, Singapore, and Israel.
Enjoy a 2 min video HERE on program highlights
Click HERE for Agenda and Speaker Bios
Click HERE to view Profile and download schedule of the 200 CEO Roundtables
We are proud to support our industry's collective efforts to advance breakthroughs for patients and look forward to welcoming you to the conversations.
Please click HERE to register.