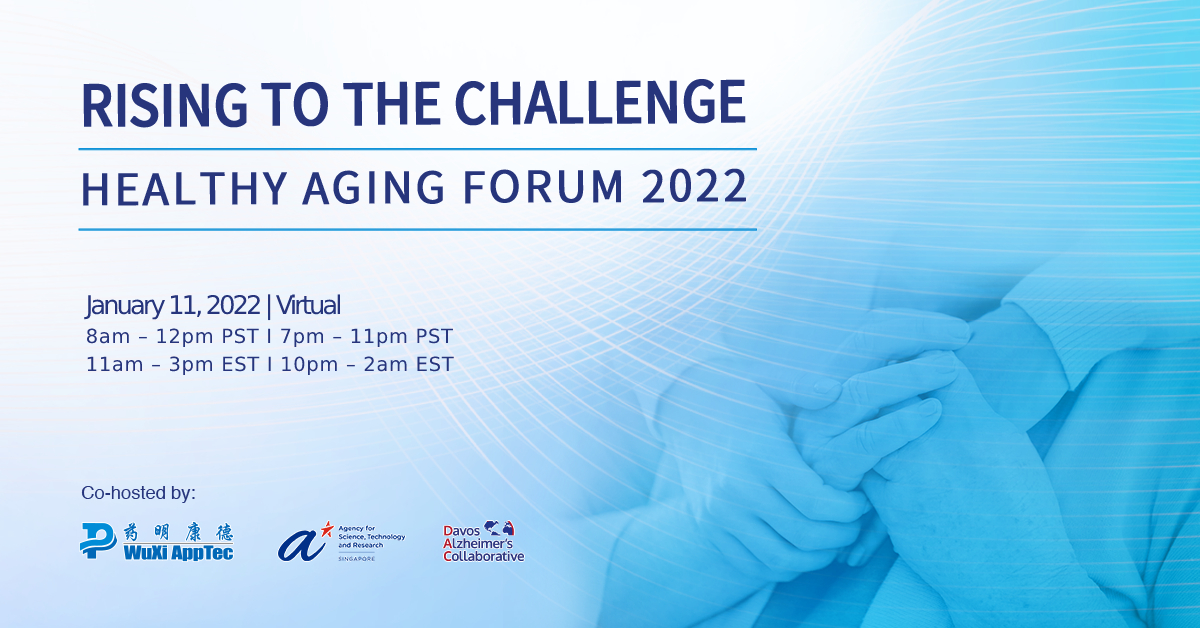 Dear Colleagues & Friends,
We are honored to have been able to unite thousands of colleagues this year from around the world for the inaugural WuXi – A*STAR Healthy Aging Forum on January 11th alongside the 2022 WuXi Global Forum. Together, we were able to inspire innovative thinking and tangible solutions for a future where everyone can enjoy a longer and healthier life.
This complimentary event brought together nearly 30 leading voices at the forefront of tackling aging challenges, convened top executives from the life science industries, preeminent researchers, and key stakeholders to promote partnerships and actionable approaches in the new era of healthy aging, uniting thousands of colleagues around the world. To our esteemed guest speakers, THANK YOU!
Special thanks to our supportive partners: BioCentury, Biocom California, Clarivate, California Life Sciences, Endpoints News, Fierce Biotech, GEN, MBC BioLabs, Medicon Valley Alliance, QB3, and Swiss Biotech Association, UK BioIndustry Association.
Please click the links below to watch this Forum on-demand (All day events or individual sessions).
- Conference Welcome and Opening Remarks
- Spotlight on Alzheimer's Disease
- Healthy Aging: Singapore's Perspectives
- Prevention. Prediction. Personalization.
- The Next Frontiers in Tackling Age-Related Disorders
- How Will Technologies Shape the New Era of Healthy Aging
Thank you again, and make sure to follow us on Twitter and LinkedIn to stay up-to-date on upcoming WuXi AppTec news and events.