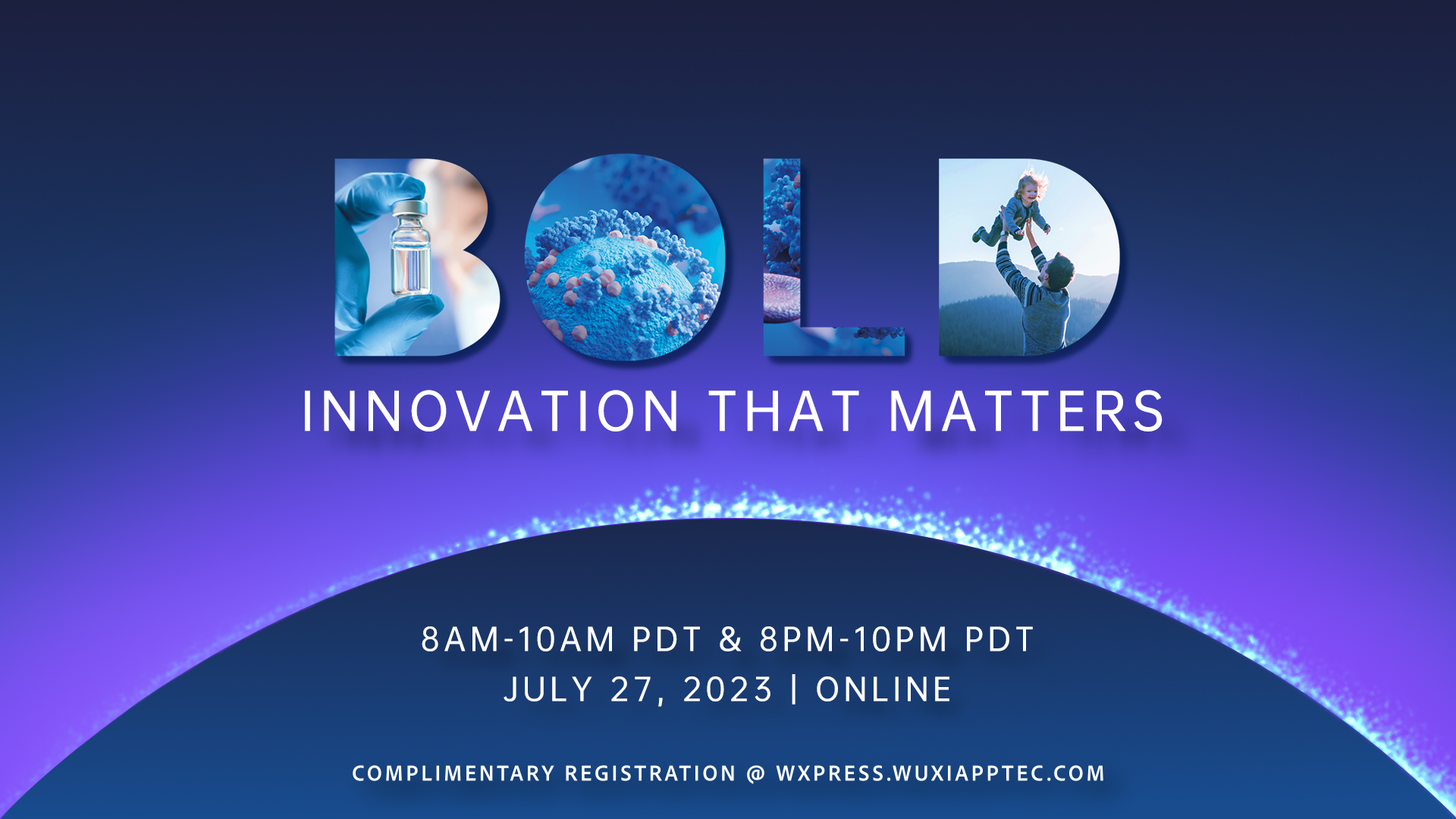 WuXi AppTec was honored to have hosted the BOLD Innovation That Matters: Episode III virtual event. Over 30 experts from the life science field joined us to share their bold ideas, bold actions, and progress in tackling global challenges related to cancer, CNS disorders, and rare diseases.
During the event, these experts had thought-provoking discussions on various topics, including Breaking Barriers in Cancer R&D, Overcoming CNS Challenges, and Leading the New Generation in Rare Disease Intervention. They also showcased the latest advancements in treatments for cancer, CNS disorders, and rare diseases. The discussions were led by some of the life science industry's most inspiring thought leaders and CEOs. Their shared insights addressed innovative approaches to common scientific obstacles that can enable efficiencies across our collective pursuits of breakthroughs for patients.
We want to say a big thank you to all the guest speakers for sharing their valuable insights and knowledge with us. We also appreciate all of you who tuned in to participate and helped make this event such a great success! Please click here for the agenda and distinguished speaker bios.
WuXi AppTec is committed to fostering innovation as a dedicated enabler, a trusted partner, and an active contributor to advancing breakthroughs for patients. By working together, we can think boldly and act boldly in addressing global health challenges!
We look forward to seeing you at future WuXi AppTec online and in-person events!