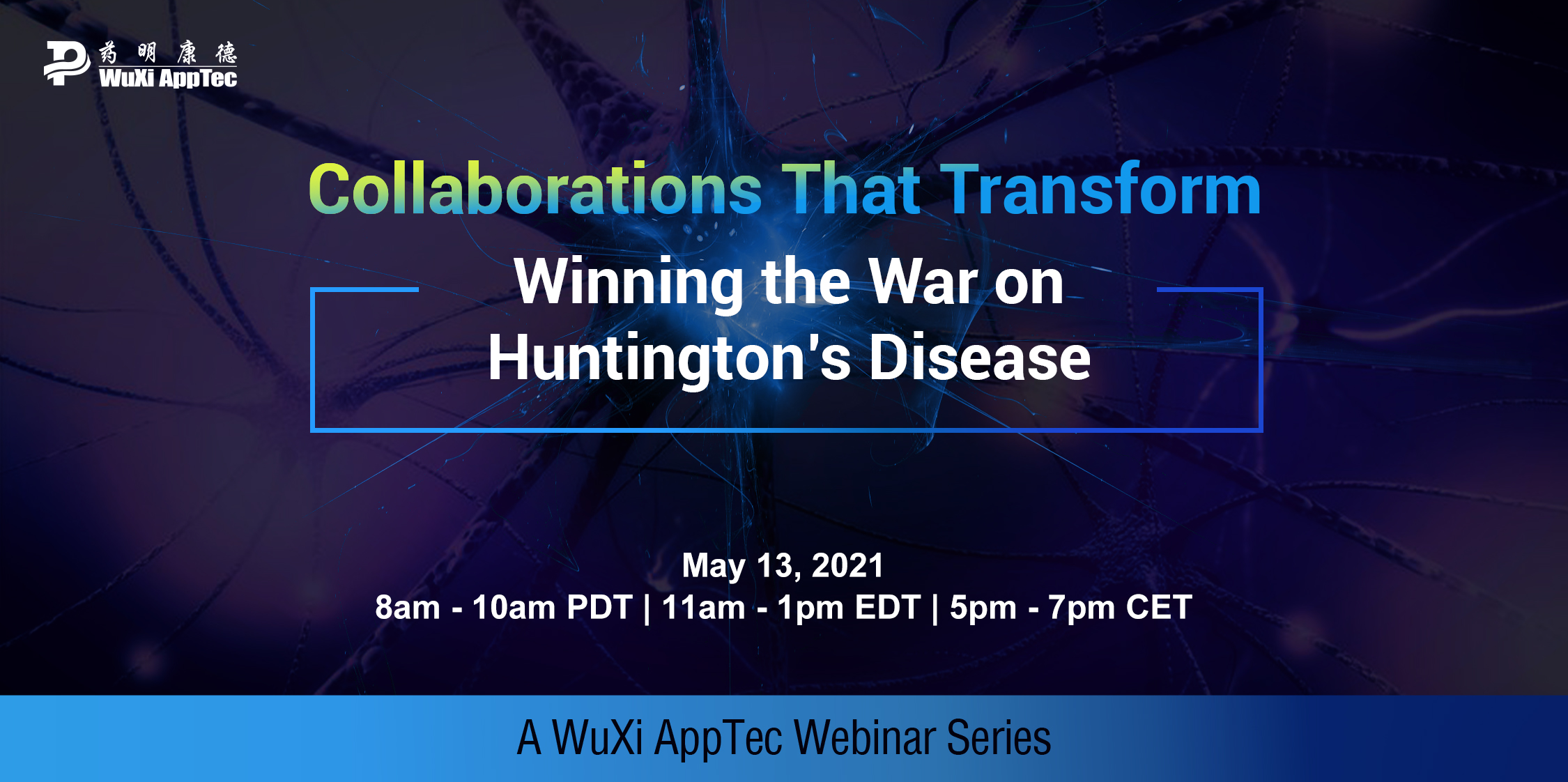 In honoring Huntington's Disease Awareness Month, WuXi AppTec is proud to host the "Winning the War on Huntington's Disease" webinar to raise awareness and increase understanding of this rare and devastating, hereditary neurodegenerative disease.
This complimentary webinar is the sixth in WuXi AppTec's ongoing "Collaborations That Transform" series, where we will convene drug developers, physicians, patients, and advocates to critically examine the state of treatment and care, and how to forge ahead with resilience and collaborative new approaches despite recent setbacks.
At WuXi AppTec, we deeply believe that we must work collaboratively to solve industry-wide challenges and bring transformative medicines to patients worldwide.