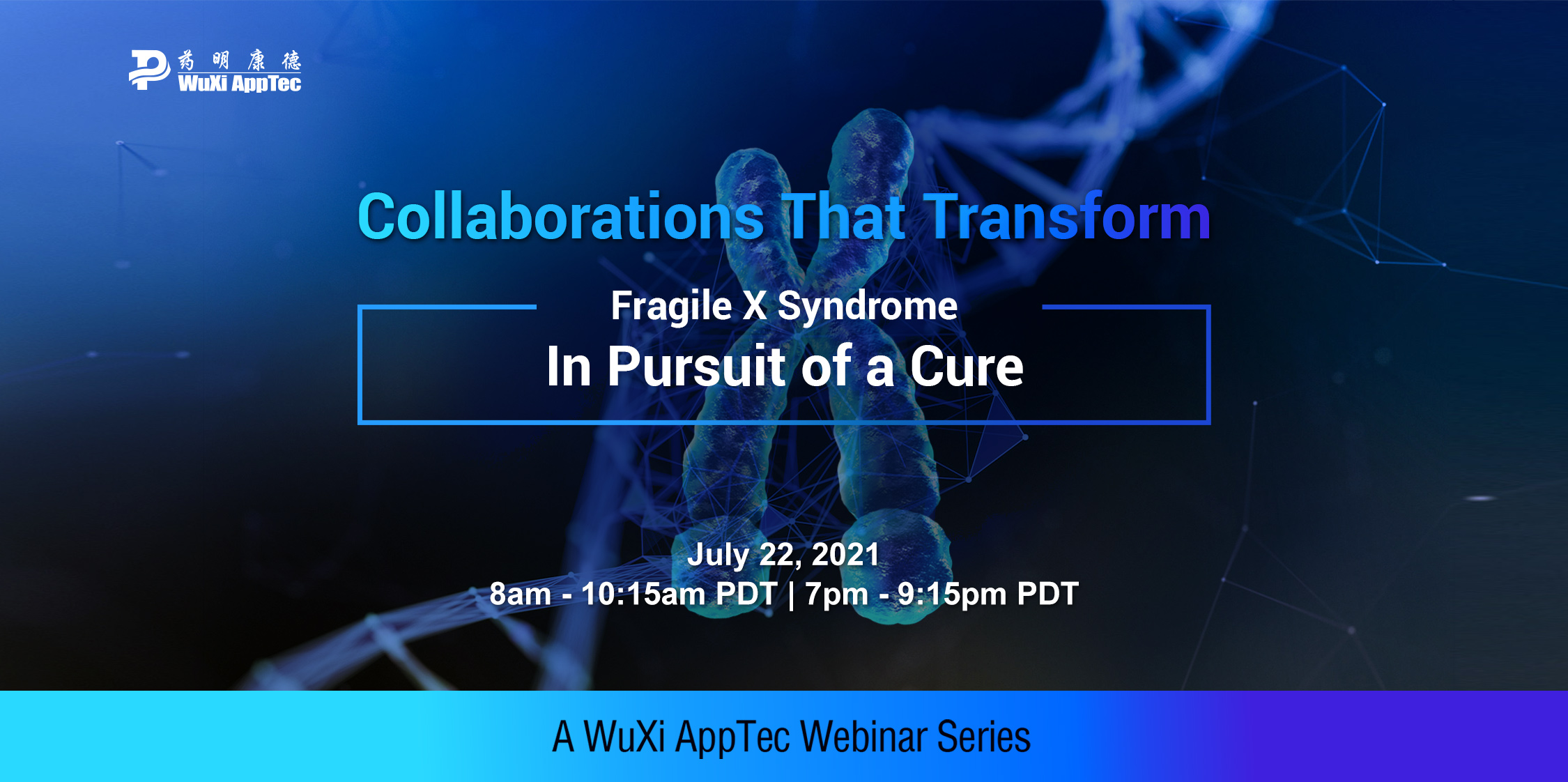 Dear colleagues and friends,
A global webinar titled "Fragile X Syndrome: In Pursuit of a Cure," took place on July 22 to commemorate World Fragile X Day. This complimentary event is co-organized with FRAXA Research Foundation. We are delighted that more than 5,000 registered from more than 50 countries worldwide, coming together to raise awareness of this devastating rare disease, and to foster collaborations towards better medicines for patients.
Please click the top banner or here to enjoy the on-demand video.
At WuXi AppTec, we firmly believe in a future where "every drug can be made and every disease can be treated". That future is only possible if we all work together.